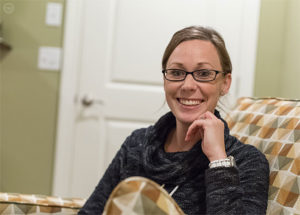 Holly received her Master's Degree in Clinical Counseling from Eastern Illinois University in May 2014. Upon receiving her degree from EIU Holly experienced working with children, adolescents, and adults with mental health concerns through internships, education, and work experience, Holly has an array of experience in the mental health field. While working with individuals she thrives to help each of them to reach the goals they have set for themselves. She shows high interest in working with children and adolescents.
In addition to working in the private practice setting, Holly is credentialed with Early Intervention, which is a joint state and federal funded program for children birth to age three. Illinois' Early Intervention program's mission is to assure that families who have infants and toddlers with diagnosed disabilities, developmental delays or substantial risk of significant delays receive resources and supports that assist them in maximizing their child's development, while respecting the diversity of families and communities.. She is skilled in Play Therapy techniques that enhance her ability to work within the younger population.  
Additionally, Holly is trained in Theraplay techniques from The Theraplay Institute in Chicago, IL. Holly enjoys looking forward to working with clients and watching them grow and make a difference in their lives.