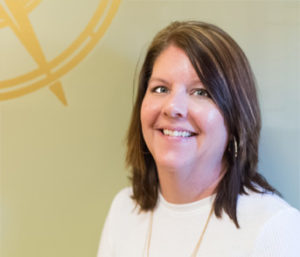 Deena graduated from Eastern Illinois University in 1998 with a Master of Science Degree in Communication Disorders & Sciences. Deena has been working since graduation as a school speech therapist,  and an Autism Consultant. She is experienced in a variety of treatment techniques including;
PECS
Discrete Trial
Floor-Time
Pivotal Response Training
sign language
and Food Chaining among others.
She has also become adept at providing education in services to school staff, making modifications for students diagnosed with Autism Spectrum Disorder (ASD), teaching specific treatment techniques to staff (such as Discrete Trial, Pivotal Response Training, functional behavior assessment, behavior intervention plans, visual support systems, token economy, social stories, and video modeling.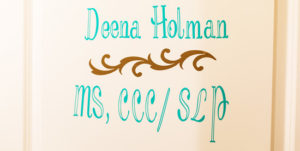 In 2016 Deena entered the world of private practice, joining the team at Griffin Therapeutic Solutions; providing Early Intervention speech therapy and provides therapy to older children and adults in heron site office. She works closely with the team of providers on each individual case, to ensure the child's needs are being addressed as a whole. Her specialty areas include Autism Support and treatment, articulation therapy, language therapy, and oral motor treatment. With experience in the school setting, she is able to coordinate goals on the Individualized Education Plan (IEP) and provide a cohesive treatment plan between home and school.
Deena is available to evaluate and treat Speech Communication Disorders, such as language delays, articulation/ phonological delays, apraxia, Dysphagia, and Autism Spectrum Disorders. Also available for parent consultation and training, educational consultation and training, as well as vocational consultation and training.
My "favorite" is Autism Consulting- helping families and schools understand, educate and modify environments once a child is diagnosed. I can assist with diagnosis, but will have to coordinate with the child's primary care physician.
In her spare time, Deena loves to paint and draw, and just started hiking with her husband when she gets a chance. She enjoys traveling, and her goal is to see every state before she turns 50. She loves spending time with her 3 kids, 2 stepchildren and 2 dogs.
Fun facts about Deena:
I am part mermaid:) I love all things water, and prefer to be in it if possible.
Travel is my blessing and curse. I work to support my travel addiction.
I have four teenagers that live in my house. I learn more from them than they do from me, every day.
I have a 4 pound chihuahua Pomeranian puppy that is really the boss of me.