We are ready to help you move forward with your life
We understand the intensity that comes with the highs and the lows associated with bipolarity. It can cause confusion in your daily life and that of your loved ones. We are prepared to make a complete diagnosis and offer you the specialized treatment options you deserve.
Our staff will perform a thorough mental health evaluation based on past occurrences. If you are determined to be affected by bipolar disorder, do not worry. There are treatment solutions that will allow you to lead your life in a full and healthy life free from limitation.
Find structure with our expert assistance
Bipolar disorder consists of an imbalance between states of depression and mania, an elated state of euphoria that can cause individuals to make rash decisions they would not otherwise make. Balancing the fluctuations is a challenge that will be addressed on an individual basis.
When you come to us for help with bipolar disorder, whether your own or that of a loved one, trust that we will keep you informed at all times. Our treatments are comprehensive and safe.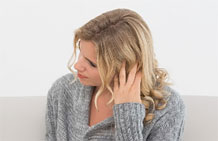 We hope to inspire confidence and respect as a provider of substance abuse services.
Call us to discuss our bipolar treatment options today: 217-994-4898